Tumble Tots voted by you as Best Activity Provider
Winners


More 

»
---
Tumble Tots and Tommys Partnership
Great partnership for 2017 with Tommys


More 

»
---
Tumble Tots and Tommys Partnership
2017 Charity Partnership


More 

»
---
Join our Tumble Tots characters on Fun Adventures in 3D animation
visit www.tumbletots.tv to view


More 

»
---
National Childrens Activity Week 2016
17/10/2016

17th - 23rd October


More 

»
---
Tumble Tots are proud to be nominated again
11/01/2016

Please vote for us


More 

»
---
UK first, the Childrens Activities Association



More 

»
---
Voted by Parents as the Best Activity Programme



More 

»
---
The Mind Work Out by Dr Janine Spencer
The combination of physical and mental play is central to a childs development. In this article we are to focus on the benefits of creative and puzzle play on childrens development.


More 

»
---
Come and see us at the Trafford Centre 30th October
See TT, Peppa Pig, Ben & Holly and Humf


More 

»
---
Tumble Talk is ready to read!
Take a look through our newsletter


More 

»
---
Fun for all the Season for National Childrens Activity Week from 8th - 14th October
Now in its 19th year National Childrens Activity week is once again supported by Peppa Pig


More 

»
---
Vote for us in the Tommys Baby Friendly Awards
The Tommy's Let's Get Baby Friendly Award nominations are ready


More 

»
---
Tumble Tots TV adverts are currently being shown
Take a look at our adverts being shown on Milkshake, Nick Jnr and a few other satellite channels


More 

»
---
Tumble Tots and SKEANIE Shoes agree partnership



More 

»
---
A brand new programme Circuit Fun
A brand new programme for walking to 5 years olds


More 

»
---
Inactivity is as big a killer as smoking
Latest report that inactivity is as big a killer as smoking. Listen to Steph from Liverpool Tumble Tots - http://www.bbc.co.uk/radio/player/b01ks7k1


More 

»
---
Well done Andy Murray



More 

»
---
Books! A habit worth having
Children who are better readers at school are used to a home environment where reading is an everyday activity. We show you how to make reading a part of their world!


More 

»
---
Tumble Tots 'Let The Games Begin'
Join us as we motivate the UK's toddlers with our 2012 campaign running from February to July.


More 

»
---
Judy Murray reveals secret to Andy and Jamie's tennis success
"I made sure they were involved in active things growing up like Tumble Tots".


More 

»
---
Child Motor Development by Dr Janine Spencer
Until recently babies were thought to be quite passive with little awareness of the world around them.We now know that this is far from the truth.


More 

»
---
Tumble Tots have been nominated again as the Best Activity Provider 2012
Vote for us again at www.tommys.org/awards


More 

»
---
Government Guidelines welcomed
Tumble Tots welcome the new guidelines for Physical Activity for Under 5's


More 

»
---
Amount revealed for Tommys Baby Charity
A fantastic figure for Tommy's Baby Charity raised


More 

»
---
17th year of National Childrens Activity Week with Peppa Pig
Peppa Pig is sponsoring this years National Children's Activity Week. With a few twists to the campaign.


More 

»
---
Tumble Talk Issue 3 2010 Newsletter Ready to download
Loads of competitions take a look now!


More 

»
---
The Confident Child for Positive Parenting Week
The campaign begins 10th - 16th May 2010. We have some nteresting statistics following an online survey.


More 

»
---
Third year in a row Franchise Marketing Award Winners
I am pleased to announce Tumble Tots have won another accolade.


More 

»
---
Tumble Tots named winner at Tommys Lets Get Baby Friendly Awards
Tumble Tots named 'The Best Children's Activity Provider'


More 

»
---
30th Anniversary
2009 saw a year long celebration of events for Tumble Tots as we celebrated our 30th Anniversary.


More 

»
---
Franchise Marketing Award winner again
Best Overall Marketing Campaign Winner


More 

»
---
The Importance of Reading
Reading is a valuable key skill that underpins many others.


More 

»
---
Tumble Tots New Look Commercial
Tumble are currently airing a new look commercial


More 

»
---
Ten Little Fingers by Tumble Tots
Have lots of fun with these 10 body identification rhymes!


More 

»
---
The Sound of Music
Never Under estimate the power of Music!  Dr Janine Spencer, Child Development Psychologist has written an article on The Sound of Music which actually confirms you should never under estimate the power of music. 


More 

»
---
Tumble Tots and Tommys Partnership
Great partnership for 2017 with Tommys
Tumble Tots and Tommy's

Tumble Tots are delighted to announce a year-long partnership with Tommy's the baby charity throughout 2017.
Tumble Tots have supported Tommy's since 2010 as we believe in Tommy's mission to make pregnancy and birth safer for all. Tumble Tots have raised a whopping £130,000 for Tommy's over the last 6 years. However 2017 will see the partnership raise the largest amount in a single year with the aim of more than £50,000 being raised to help save babies' lives.
Tumble Tots employees will spend the 12 months raising money in a number of ways, including various sporting challenges such as bike rides and runs, national fundraising sweep stakes, collections at national events and an exciting fundraising activity during National Children's Activity Week.
---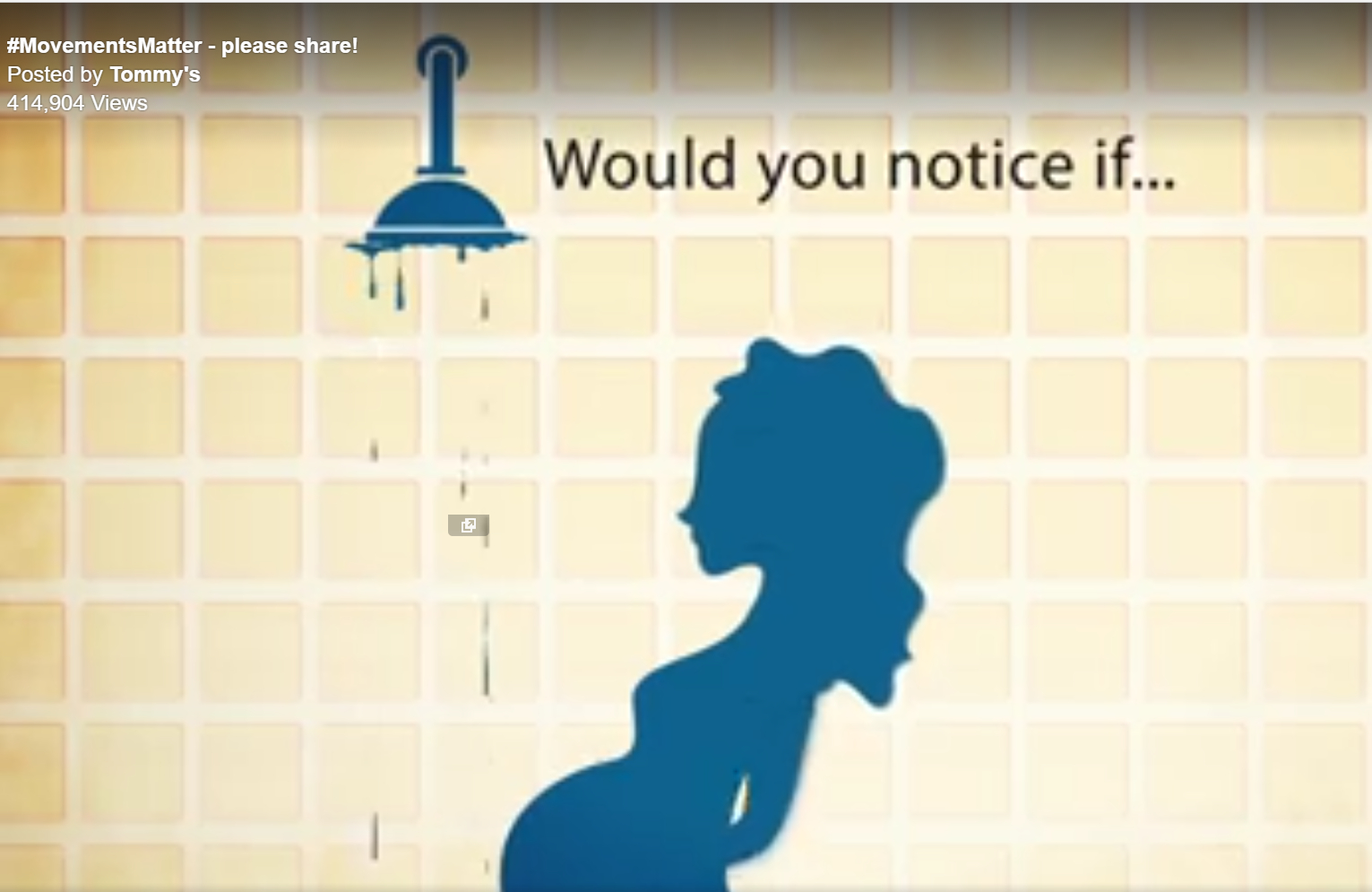 Tommy's funds research into pregnancy problems and provides information to empower parents to have a healthy pregnancy. 1 in 4 parents are left devastated by stillbirth, miscarriage or premature delivery. Tommy's believe this is simply unacceptable and exist to change this.
For example, 55% of women who had a stillbirth noticed their baby's movements had slowed down or stopped but hadn't reported it. If this symptom is reported promptly there is a window of opportunity in which the baby's life may be saved. Tommy's has launched a campaign challenging the dangerous myths about baby movement during pregnancy and urging mums-to-be to follow current recommendations about what to do when they experience a change in their baby's movements. You can view our #MovementMatters video here.
---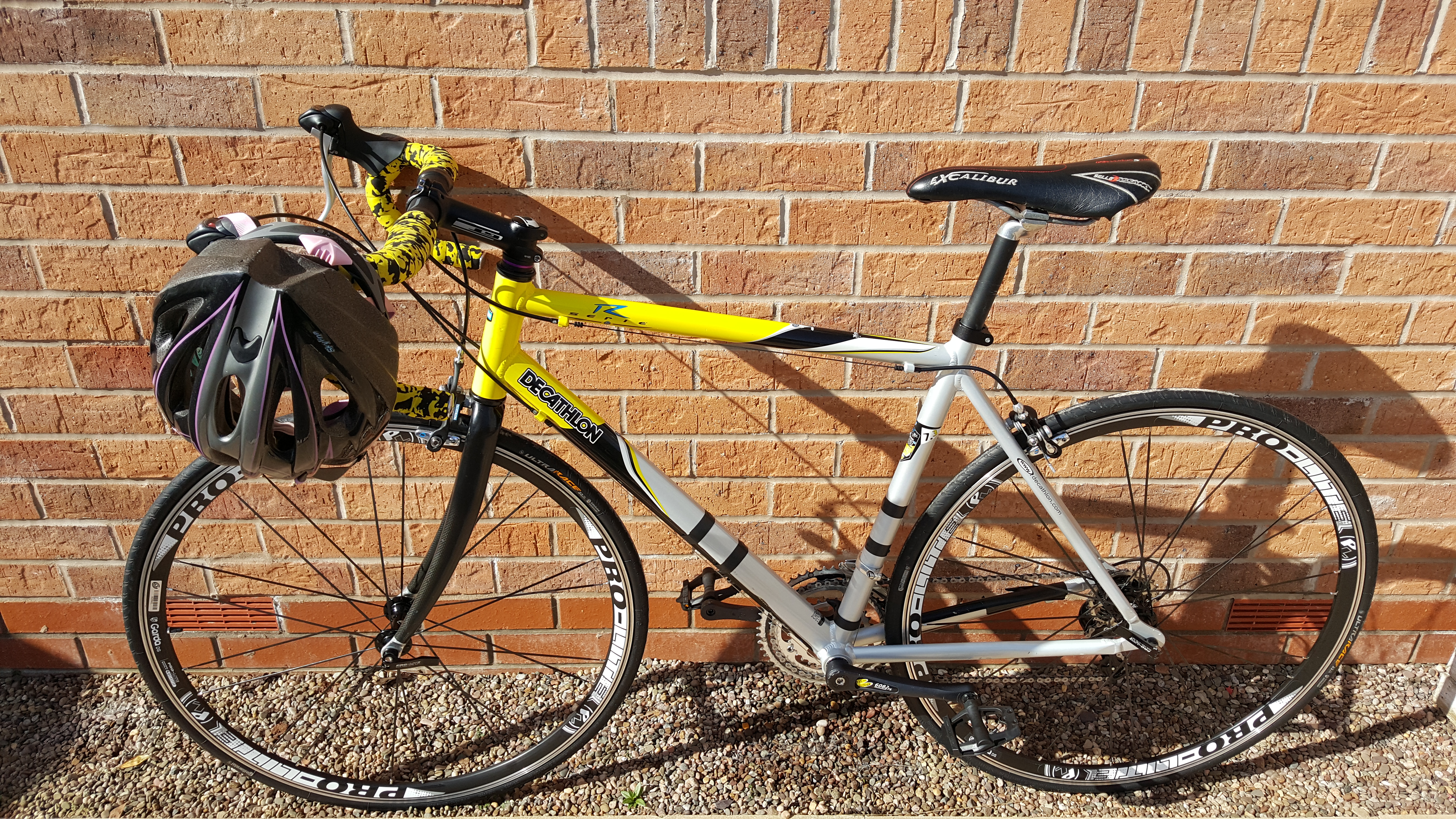 We are proud to be supporting Tommy's in their 25th year and are taking on a number of fundraising challenges and events throughout the year. The first being Ride London in July. Two members of head office team have agreed to do the 43km and our franchisee from Huddersfield is doing the 100km with her husband. Our head office team have purchased their road bikes and helmets are ready to commence their training!
Around the country many of our groups are participating in other activites such as Tough Mudder events, prize draws, sweepstake and Tumble Tots Macclesfield are carry out a skydive in April so keep an eye out for that!
If you would like to help raise money for Tommy's please donate either by visiting our online fundraising page and donating today. Alternatively, just text "TUMB70" and the amount you would like to donate (e.g. TUMB70 £5) to 70070.
---
Sweepstake

Many franchisees this half term are taking part in our sweepstake in which many companies have kindly donated gifts to support our partnership with Tommy's. We would like to say a massive thank you to all those that have given items for this. See below.
Buddy Balls are the super soft 16" cuddly bears that magically transform into soft colourful balls. Unzip the back to reveal a secret compartment, perfect for storing toys or pyjamas. Flip and tuck the bear into the compartment and zip him up to...

Naturelly is a naturally fun and fruity refreshing juicy jelly snack made with scrumptious fruit juice and a special gelatine free wibbly jelly. This jelly juice naturally helps fill up little tummies until meal time and helps stop those cravings for sugary snacks after school or nursery. In fact it's a school approved product and we've also been approved by the vegetarian and coeliac societies too. Also as it's a jelly it doesn't spill in your car. Yay!

Mookie Toys is a leading global supplier, distributor and manufacturer of branded and licensed toys across multiple categories including outdoor, infant/pre-school, plush and ride-ons. Formed in 1987, Mookie has been promoting a world of play to children of all ages for over 25 years and is well established as a top 10 UK toy supplier.

Lypsyl new balms

The iconic lip care specialists have been caring for Britain's lips for 125 years, and have launched a new range of enriched balms, with nourishing blends of Shea and Cocoa Butter, Avocado Oil, Beeswax, Aloe Vera and Vitamin E. The range features delicate new scents and lip-protecting SPF 15. www.lypsyl.co.uk




The award-winning Wafers from Kiddylicious are designed for little hands, great for baby-led weaning or first finger foods.

Wafers are the unique alternative to conventional rusks. Made with rice flour, subtle hints of real fruit and vegetable and significantly less sugar than a standard rusk – they give parents complete peace of mind. They are light in texture and dissolve easily, providing subtle first tastes for baby in an easy to hold and no mess wafer. Also gluten and dairy free.

"Say Hello" Glove Puppet

This reversible puppet is two friends in one, teaching baby that faces still exist even when they cannot be seen. The bright colours and smiling faces will encourage baby to begin practising their early communication, developing their social skills and increasing confidence. Irresistible and fun, the Glove Puppet is a perfect toy for interactive parent and baby time. Part of the "Say Hello" range of intelligent toys, developed by East Coast.

Our current range of toys extends to over 1500 high quality products, including the popular Bigjigs Rail collection, dolls, outdoor toys, role play items and of course, wooden jigsaw puzzles! Today we supply independent toy shops in over 35 countries throughout Europe, Australasia, South Africa and the USA.

Orchard Toys started out around a kitchen table making blocks and stencils for a local nursery school. Now, over 40 years later, we ship to over 50 different countries around the world and are recognised as a leading manufacturer of educational games and puzzles both in the UK and globally.

Pillow Pets plush folding stuffed animals add true function to that warm and wonderful feeling by combining the security of a stuffed animal with the functionality of a pillow. Made of high quality, super soft chenille, Pillow Pets plush folding stuffed animals make the most precious snuggle pal for you or your loved one

Our main objective is to give children exciting and educationally valuable game concepts that spur creativity and imagination and support their development.

Usborne is a multi-award winning children's publishing company. Founded by Peter Usborne in 1973, Usborne is now the largest and most successful independent children's book publisher in the UK. There are currently around 2,000 Usborne books, from baby books to young adult novels.

We are here to encourage more and more children to enjoy the sheer pleasure of reading. That aim drives everything we do, whether it's books, magazines or digital media and it has made us the UK's leading children's publisher, for babies through to teens.

InfaCare is ultra-mild and pH balanced with masses of long-lasting bubbles, which makes it very popular at baby bath time. And as a little goes a long long way, mummies love it too!Facebook – Infacarebabybath

Twitter - @InfaCareBaby

Milton has been used by hospitals and in homes for over 100 years. Milton was named after the poet, John Milton (1608-1674), as Milton was first manufactured in his London home. The iconic Milton Sterilising Fluid was first used as a disinfectant during the First World War and was taken to the trenches to treat skin burns.